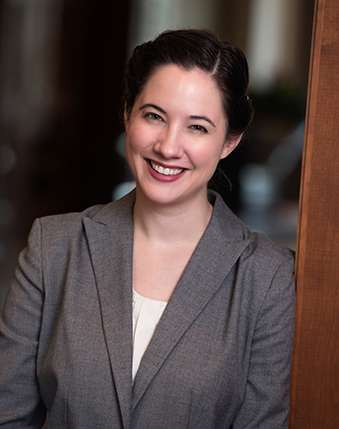 Abigail A. Pettit
Abby enjoys her work with a wide variety of corporate clients, providing guidance and support on issues from estate and succession planning to financial and real estate transactions to commercial litigation.
She counsels multi-generational businesses and families with inherited wealth in the areas of wealth preservation and estate planning and administration.
She also works with leading institutions in structuring and documenting secured transactions and enforcing those
whenever necessary.
Areas of Expertise
Agriculture Law & Agribusiness
Estate & Success Planning
Corporate Law
Business Entity Formatting

Partner & Shareholder Agreements

Contract Law

Purchase of Sale of Business

Creditors' Rights

Mergers & Acquisitions
Family Law
Finance & Banking
Loan Transactions

Bank Litigation

Business Planning & Administration

Commercial Lending

Mergers & Acquisitions

Corporate Governance
Litigation
Commercial Litigation

Ownership Disputes & Dissolutions

Business Torts Litigation

Banking Litigation

Civil Appellate Law
Trusts & Estates
Business Succession Planning

Health Care Directives & Living Wills

Farm Estate & Succession Planning

Probate

Conservatorships

Guardianships

Estate & Probate Litigation

Charitable Gift Planning
Experience
Post-Decree Divorce Disputes

Represented clients in a variety of post-divorce disputes including enforcing property distribution terms, parenting time disputes and change of custody actions.

Estate Planning for High Asset Individuals

Drafted a wide variety of trust instruments in order to maximize tax efficiency and carry out clients wishes to provide for their families and future charitable giving.

Sale of Closely Held Business

Worked with a number of small business owners in closing the sale of their closely held business and advised clients on how to structure that sale in the most advantageous manner.

Succession Planning for Family Farms

Worked with farm families throughout southern Minnesota in planning for the future transfer of the family farm from generation to generation. Special planning was needed to ensure that older generations can continue to earn a livelihood and be financially supported while transitioning ownership of the farm, and to provide for non-farming children as well as the children who wish to continue to the family business.