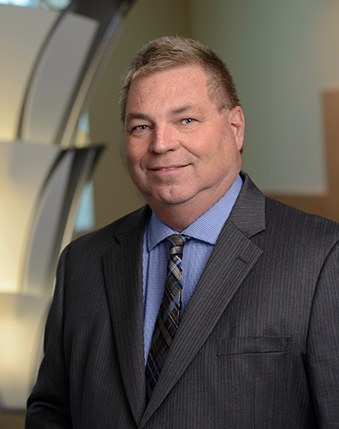 Andrew A. Willaert, Jr.
Andrew is a true counselor to his clients. He believes that strong representation is the product of good listening. He helps his clients understand their options and make informed decisions. Among these clients are privately owned businesses, agriculture producers, and individuals, for whom he provides advice and services in the areas of business organization, purchases and sales, succession and estate planning, real estate and probate.
In addition to a burgeoning law practice, Andrew is an active member of his community. He spends much of his free time involved in community organizations and his dedication and involvement in the community led to him being honored as Greater Mankato Growth's 2008 Volunteer of the Year.
Andrew brings special understanding to agriculture, real estate and organizational matters—maybe because they were part of his life from the start, as he grew up on a large family farm run by a partnership of five brothers and working with dozens of relatives.
Areas of Expertise
Agriculture Law & Agribusiness
Estate & Succession Planning

Purchase & Leasing
Business & Corporate Law
Business Entity Law and Formation, including LLC's, Partnerships and Corporations

Partner & Shareholder Agreements

Contracts

Purchase of Sale of Business

Commercial Real Estate

Business & Succession Planning

Mergers & Acquisitions
Finance & Banking
Loan Transactions

Business Planning & Administration

Commercial Lending

Mergers & Acquisitions

Corporate Governance
Insurance
Intellectual Property
Litigation
Real Estate, Environmental Law & Land Use
Transactions & Due Diligence

Financing
Trusts & Estates
Wills, Trusts, Codicils & Powers of Attorney

Health Care Directives & Living Wills

Charitable Gift Planning

Business Succession Planning

Farm Estate & Succession Planning

Probate

Conservatorships

Guardianships

Medicaid, Medicare, Nursing Home & Elder Law

Estate & Probate Litigation