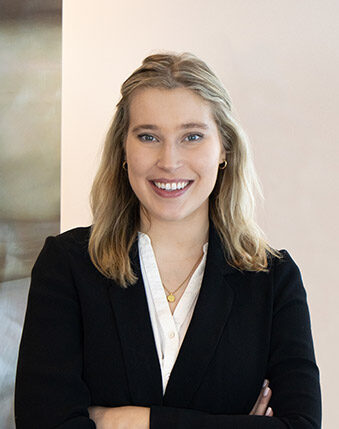 Christine E. Barkley
Christine Barkley focuses her practice on family law. She is dedicated to helping families reach long-term solutions by working collaboratively. Christine understands that family law matters involve some of the most stressful moments in people's lives and approaches each with compassion while strategically and logically moving toward her client's end goal.
She earned her Juris Doctor from the University of St. Thomas School of Law and is a graduate of St. Olaf College with a Bachelor of Arts. Prior to coming to Gislason & Hunter, she clerked for a judge in Southern Minnesota for 18 months. In that position, Christine observed a variety of cases and gained valuable experience. During law school, she worked at the Hennepin County Family Court assisting self-represented litigants through the challenging and sometimes overwhelming family court system.
In her free time, Christine enjoys time with her family, being outdoors and coaching a local high school mock trial team.
Areas of Expertise
Family Law