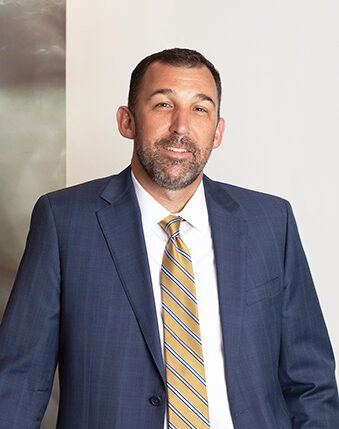 Cory A. Genelin
Cory Genelin brings nearly 20 years of litigation experience to the assistance of litigants and their attorneys in mediation and alternative dispute resolution.
As a courtroom litigator, Cory has represented employees and employers, accident victims and insurance companies, lenders and borrowers, builders and homeowners, contractors and subcontractors and has tried over 100 cases to a verdict. Cory is familiar with both the desire for settlement and the obstacles—real and imagined—that stand between litigants and an efficient resolution. He is adept at digesting the facts and law of complex lawsuits and identifying opportunities for collaboration, compromise and resolution.
Cory's mediation practice is informed by his years of service as an Air Force Officer and Judge Advocate. As a decorated combat leader, he has experience leading diverse teams through important, dangerous and uncertain experiences. As a Judge Advocate, he is often called on to mediate in-house conflicts between organizations competing for limited resources or with conflicting missions.
Cory's undergraduate degree is in economics, and he has a passion for the Austrian school of economics which focuses on human action and human choices. His focus on the individuals in conflict and their values maximizes the possibility of a mutually acceptable resolution.
Areas of Expertise
Agriculture Law & Agribusiness
Ag Financing & Debt Restructuring

Ag Litigation

Employment Matters

Planning, Zoning & Land Use
Business & Corporate Law
Employment & Human Resources
Finance & Banking
Bank Litigation

Collection Actions

Commercial Lending

Corporate Governance

Employment & HR Consulting

Loan Transactions
Litigation
Banking Litigation

Business Torts Litigation

Commercial Litigation

Construction Litigation

Employment Litigation

Mediation & Arbitration

Ownership Disputes & Dissolutions

Property Disputes & Land Use

Real Estate Litigation

Regulatory Compliance & Defense
Mediation/Alternative Dispute Resolution
Arbitration

Early Neutral Evaluation

Mediation

Special Master

Summary Trials
Trusts & Estates
Conservatorships

Estate & Probate Litigation

Guardianships