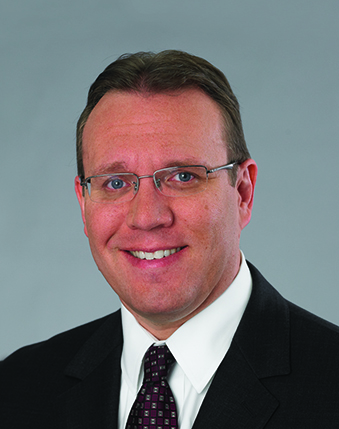 David W. Nelmark
David's skill set and mindset allow him to adjust his methods to achieve your goals. Certain cases and transactions demand a "leave no stone unturned" approach. Others require careful strategy to get the maximum benefit from limited resources. In either scenario, David will do everything within his power to achieve the best possible result.
David has been studying the art and science of advocacy for nearly 30 years. He has competed, coached and judged at every level of mock trial and moot court competition. Rather than specialize in a single area of practice, David has focused his efforts on crafting winning arguments. He represents plaintiffs and defendants in both state and federal courts. He has had extensive success before the Iowa Court of Appeals and the Iowa Supreme Court.
David has combined his academic endeavors with real-world intellectual property experience in the corporate arena, the courtroom and specialized forums involving the Uniform Domain Name Dispute Resolution Protocol (UDRP). He helps clients apply for and maintain trademark and copyright registrations and provides counsel in the many aspects of brand protection.
David is a member of the Million Dollar Advocates Forum having obtained settlements and/or verdicts for plaintiffs in excess of $1,000,000 in multiple cases. He has represented plaintiffs in areas including personal injury, wrongful death, breach of contract and infringement of patents, trademarks, and copyrights. While on the defense side, David has often obtained resolution via summary judgment or verdicts that required his clients to pay nothing to the opposing side.
Areas of Expertise
Litigation
Civil Appellate Law

Intellectual Property Litigation
Experience
Kemin Foods, L.C., et. al. v. OmniActive, et. al.

Kemin Foods, L.C., et. al. v. OmniActive, et. al.; Middle District of Florida, Case No. 8:07-cv-1308-T-33TGW. David Nelmark served as the lead associate in a case involving patent infringement, Lanham Act violations, and unfair competition. Drafted all briefs resulting in a denial of the motion to dismiss for lack of personal jurisdiction brought by an India-based parent company and assisted with summary judgment and Markman proceedings. The matter settled after the defendants' motion for summary judgment was denied and our client received a favorable claim construction. 2009 WL 3157670 (M.D. Fla. Sept. 27, 2009);  654 F.Supp.2d 1328 (M.D. Fla. 2009).

Pomeroy v. Turkle-Clark Environmental Consulting, L.C., et. al.

Pomeroy v. Turkle-Clark Environmental Consulting, L.C., et. al.; Iowa Court of Appeals Case No. 09-0560 David Nelmark served as lead counsel and secured a summary judgment ruling dismissing all of the plaintiff's claims, which included wrongful termination, defamation, and tortious interference. Successfully defended the ruling on appeal. 2010 WL 625015 (Iowa Ct. App. Feb. 24, 2010).

Hawkeye Foodservice Dist., Inc. v. Iowa Educators Corp., et. al.

Hawkeye Foodservice Dist., Inc. v. Iowa Educators Corp., et. al.; Iowa Supreme Court, Case No. 08-2056. David Nelmark drafted all briefs and presented the oral argument in a case of first impression resulting in the reversal of the trial court's dismissal of all of our client's claims. 812 N.W.2d 600 (Iowa 2012).

CruiseCompete, LLC v. Smolinski & Assocs., Inc., et. al.

CruiseCompete, LLC v. Smolinski & Assocs., Inc., et. al.; Southern District of Iowa, Case No. 4:11-cv-00490. David Nelmark served as lead counsel in a case involving breach of contract, trademark infringement, and violations of the Computer Fraud and Abuse Act. A confidential settlement was reached after successfully resisting the defendants' motions to dismiss the case or transfer venue. 859 F.Supp.2d 999 (S.D. Iowa 2012).

Pundt v. Select Portfolio Servicing, Inc., et. al.

Pundt v. Select Portfolio Servicing, Inc., et. al.; Northern District of Iowa, Case No. 10-cv-159 David Nelmark deposed the plaintiff who had asserted claims under the Fair Credit Reporting Act and drafted the briefs leading to summary judgment for his client. 2012 WL 2312074 (N.D. Iowa June 18, 2012).

WMG Services, LLC v. IRE, LLC and Gavilon, LLC

WMG Services, LLC v. IRE, LLC and Gavilon, LLC; Southern District of Iowa, Case No. 4:13-cv-426 David Nelmark served as lead counsel for the plaintiff in a dispute involving the biodiesel industry with multi-million dollar claims and counterclaims. Obtained a substantial settlement 10 days before the start of a federal bench trial.

Elson v. Koehlmoos; Polk County, Iowa, Case No. LACL 127671

Elson v. Koehlmoos; Polk County, Iowa, Case No. LACL 127671 David Nelmark served as lead counsel in an ongoing dispute between business partners involving claims and counterclaims for breach of contract and breach of fiduciary duty. Obtained two separate grants of summary judgment for the plaintiff and successfully defended the rulings on appeal. 867 N.W.2d 195 (Iowa Ct. App. May 6, 2015).

U.S. Bank Nat'l Ass'n as Trustee v. Lamb, et. al.

U.S. Bank Nat'l Ass'n as Trustee v. Lamb, et. al.; Iowa Supreme Court Case No. 14-1536 David Nelmark served as lead counsel, drafted appellate brief, and presented the oral argument in a case of first impression with significant impact on the banking and real estate industries. 874 N.W.2d 112 (Iowa 2016)

Bastion Capital Group, Inc. v. Gary Matthews

Bastion Capital Group, Inc. v. Gary Matthews; Polk County, Iowa, Case No. LACL 131433 David Nelmark served as first chair at jury trial, obtained a six-figure verdict, and defeated defendant's counterclaims in a breach of contract case where the defendant had offered nothing in settlement.  Successfully defended the verdict on appeal. 900 N.W.2d 617, 2017 WL 1405909 (Iowa Ct. App. Apr. 19, 2017)

Niedermeier v. Todd's BBI Int'l Inc.

Niedermeier v. Todd's BBI Int'l Inc.; Polk County, Iowa, Case No. LACL 130027. David Nelmark served as first chair in a bench trial and obtained a six-figure verdict in a breach of contract case where the defendant had offered only a nominal settlement amount. (July 31, 2017)