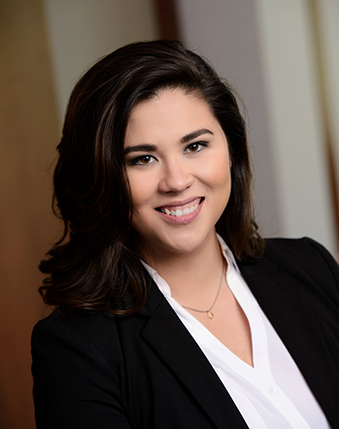 Marissa K. Linden
Marissa practices in many areas of civil litigation, focusing her legal expertise in medical malpractice defense and insurance defense. She represents health care providers including hospitals, clinics, nursing homes and physicians in transactional, regulatory and credentialing matters. She is also involved in the insurance defense practice group in matters of products liability, vehicle accidents and insurance coverage.
Marissa received her Juris Doctor, magna cum laude, in May 2013. She gained valuable legal experience through a District Court Externship with the Honorable Judge Janet N. Poston, Fourth Judicial District.
In her free time, Marissa enjoys traveling and volunteering with the Big Brothers Big Sisters program.
Areas of Expertise
Insurance
General Liability

Property Insurance

Medical Malpractice

Auto Insurance

Homeowners

Life Insurance
Litigation
Commercial Litigation

Insurance Defense

Medical Malpractice Defense

Construction Litigation

Mediation & Arbitration
Medical Malpractice
Medical Malpractice Defense

Dental Malpractice Defense

Misdiagnosis

Failure to Diagnose

Surgical Issues

Anesthesia Issues

Birth Injuries

OB/GYN Issues

Oncology Issues

Medication Issues

Prescription Issues

Emergency Room Issues

Nursing Issues

Professional Liability

Regulatory Counsel & Services

Medical Staff Issues & Services

Labor & Employment Services
Experience
Roger Durand, et al. v. Fairview Health Services, 230 F.Supp.3d 959 (D.Minn. 2017)

Successful summary judgment motion dismissing ADA claim against hospital. Plaintiffs alleged hospital violated the Americans with Disabilities Act, Rehabilitation Act and Minnesota law by failing to provide auxiliary aids for deaf parents during their son's hospitalization. District Court held that parents received equal opportunity to access the hospital services provided to hearing visitors, and hospital did not discriminate.

King's Cove Marina, LLC v. Zinniel Elec. Co., et al., Dakota County, No. 19AH-CV-14-2282

Successful verdict at trial defending a construction defect claim concerning the installation of a new roof and solar panel system. Our client was also successful on our counter claim for breach of contract.