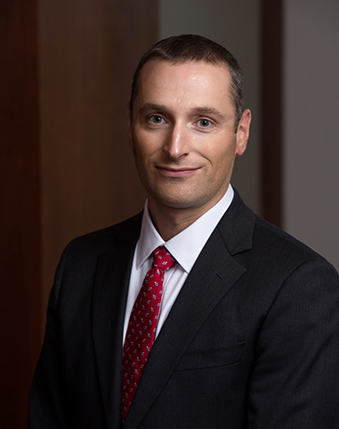 Matthew S. Frantzen
Matt has focused his legal practice on civil litigation and is dedicated to the defense of physicians, hospitals and other health care providers. Matt also represents medical professionals called before their applicable licensing boards to address complaints and other issues related to their practice.
Matt strives to understand the needs of each client and to provide counsel in a manner that will help to simultaneously achieve both business and professional objectives.
A former law clerk to The Honorable Mary Steenson DuFresne, Matt has also acquired extensive business experience working with Archer Daniels Midland Company merchandising and selling agricultural commodities.
When not practicing law, Matt enjoys spending time with his family, hiking, backpacking and running marathons.
Areas of Expertise
Litigation
Medical Malpractice
Medical Malpractice Defense

Dental Malpractice Defense

Misdiagnosis

Failure to Diagnose

Surgical Issues

Anesthesia Issues

Birth Injuries

OB/GYN Issues

Oncology Issues

Medication Issues

Prescription Issues

Emergency Room Issues

Nursing Issues

Professional Liability

Regulatory Counsel & Services

Medical Staff Issues & Services