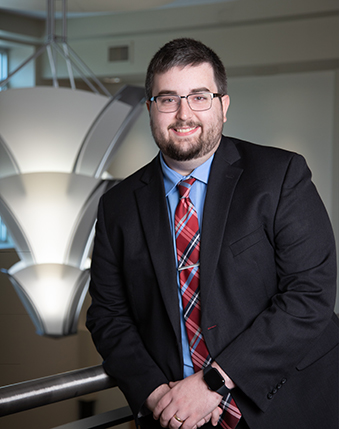 Sam Courtney
Sam Courtney focuses his practice on Family Law and Litigation. He is dedicated to thoroughly understanding clients' matters and providing timely responses to their questions. Sam has drafted motions, affidavits and memorandums of law concerning custody and parenting time, child support, spousal maintenance and many other issues. Sam also volunteers with LegalCORPS, providing brief-advice consultations on business law matters to small business owners.
Sam earned his Juris Doctor from the University of St. Thomas School of Law, where he served as a Senior Editor for the Journal of Law and Public Policy and participated as a Student Attorney for the Trademark Clinic. During his final year of law school, Sam gained valuable legal experience externing for a district court judge. He is also a graduate of Florida State University, with a Bachelor of Science in Political Science and Bachelor of Arts in English Literature.
Outside of practicing law, Sam enjoys spending time with his wife and daughter, playing golf, and attending sporting events.
Areas of Expertise
Family Law