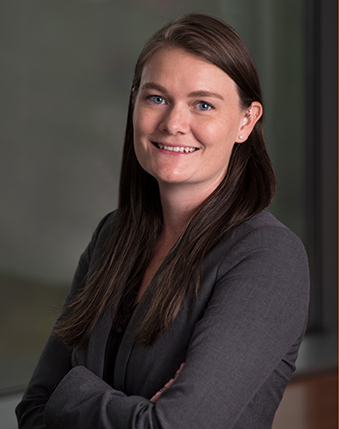 Tracy Jacobs
Tracy specializes in the areas of medical malpractice defense and personal injury defense. She has experience representing client's needs throughout the various stages of litigation including consultation and discovery, drafting and filing motions, attending hearings and arbitrating cases. Her work has included personal injury, construction defect cases and medical negligence, among other areas.
Tracy graduated magna cum laude from MitchellHamline School of law with duel certificates in Health Law and Health Care Compliance. She also teaches Health Law, Organization and Finance at MitchellHamline as an adjunct professor, and has applied knowledge in health compliance and regulations including Stark, Anti-Kickback, and the False-Claims Act.
Prior to joining Gislason & Hunter, Tracy worked in intensive care as a respiratory therapist. Her interests in medical malpractice, bioethics, end of life care and health policy and legislation stem from her clinical experiences.
When she is not working, Tracy enjoys running, hiking, traveling, and reading.
Areas of Expertise
Litigation
Medical Malpractice Defense
Medical Malpractice
Medical Malpractice Defense

Dental Malpractice Defense

Misdiagnosis

Failure to Diagnose

Surgical Issues

Anesthesia Issues

Birth Injuries

OB/GYN Issues

Oncology Issues

Medication Issues

Prescription Issues

Emergency Room Issues

Nursing Issues

Professional Liability

Regulatory Counsel & Services

Labor & Employment Services

Medical Staff Issues & Services