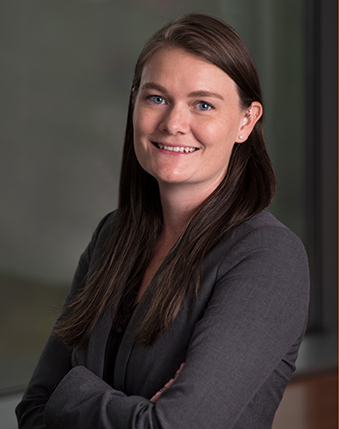 Tracy Jacobs
Tracy Jacobs has an educated interest in medical malpractice defense. She is experienced in legal research, discovery and expert witness disclosures requiring in depth analysis of patient medical records, along with attending mediations and depositions
and replying to client emails.
She received her Juris Doctor from Mitchell Hamline School of Law and graduated magna cum laude with certificates in both Health Law and Health Care Compliance. She is also a graduate of Western of Technical College of La Crosse Wisconsin with an Associates Degree in Respiratory Therapy and the University of Wisconsin La Crosse with a Bachelor of Science in Sociology.
Tracy is currently an adjunct professor at Mitchell Hamline School of Law for the 2017 fall semester. In her free time she enjoys running, hiking, kayaking, fishing, horse-back riding, volley ball, traveling, reading, ice cream and craft beer.
Areas of Expertise
Litigation
Medical Malpractice Defense
Medical Malpractice
Medical Malpractice Defense

Dental Malpractice Defense

Misdiagnosis

Failure to Diagnose

Surgical Issues

Anesthesia Issues

Birth Injuries

OB/GYN Issues

Oncology Issues

Medication Issues

Prescription Issues

Emergency Room Issues

Nursing Issues

Professional Liability

Regulatory Counsel & Services

Labor & Employment Services

Medical Staff Issues & Services