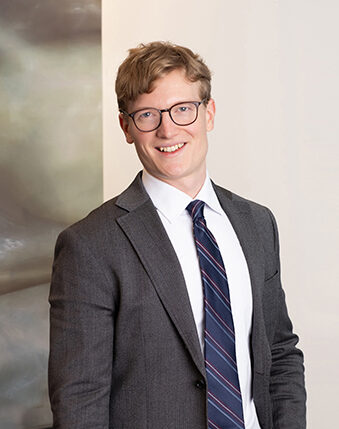 William Bigham
William Bigham is driven to help his clients succeed. His areas of practice at Gislason & Hunter include agriculture law and agribusiness, finance and banking, litigation, real estate, environmental law and land use and trusts and estates. As an attorney, Bigham enjoys the opportunity to directly impact the lives of those in his community through his work.
Bigham not only brings a creative approach to his practice, but he also brings diverse experience through his background in transactional law and corporate law. He also gained experience in coordinating legislative activity and facilitating effective communication between State Department officials and Members of Congress and staff during his time with the U.S. Department of State, Bureau of Legislative Affairs.
In his spare time, he stays active by cooking, reading, traveling, hiking, biking, playing hockey and golfing.
Areas of Expertise