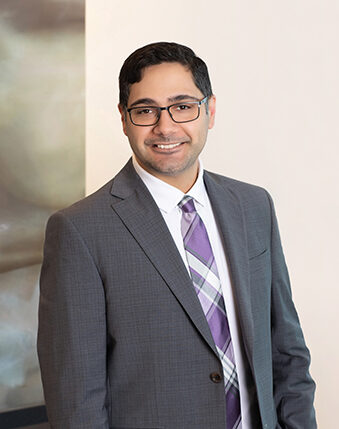 Christopher J. Kamath
Chris Kamath, a partner at Gislason & Hunter LLP, focuses his practice in the areas of trusts and estates, business and corporate law and real estate. As a member of our Estate Planning Practice Group, he routinely guides clients through complex family dynamics, tax and business succession issues. Representative clients include individuals, farmers, closely-held businesses and large manufacturing companies.
Chris started his professional career in business before deciding to pursue a law degree. His clients appreciate his ability to wear both a legal hat and a business hat when recommending a clear path forward. He understands that every client faces unique circumstances and benefits most from specific and tailored solutions. Chris's business acumen helps him forge relationships with all stakeholders and deliver outstanding results for his clients.
His transactional practice includes the preparation of wills, trusts and related documents; financing documents such as loan, mortgage, subordination and line of credit agreements; real estate purchase agreements; business formation documents, corporation resolutions, buy-sell agreements, merger agreements and more.
Chris's experience in the courtroom ranges from routine estate administrations to contested probates, will contests and trust disputes. His litigation experience gives him a unique perspective that allows him to better structure estate plans and transactions so as to mitigate costly disputes on the back end.
Areas of Expertise
Agriculture Law & Agribusiness
Estate & Succession Planning
Business & Corporate Law
Business & Succession Planning
Finance & Banking
Loan Transactions

Loan Workouts

Collection Actions

Portfolio Management

Regulatory Compliance

Business Planning & Administration

Reorganization & Bankruptcy

Mergers & Acquisitions
Trusts & Estates
Wills, Trusts, Codicils & Powers of Attorney

Health Care Directives & Living Wills

Business Succession Planning

Farm Estate & Succession Planning

Estate & Gift Tax

Probate

Conservatorships

Guardianships

Medicaid, Medicare, Nursing Home & Elder Law

Estate & Probate Litigation

Charitable Gift Planning
Chris has experience in managing a variety of protocols, drafting and reviewing of litigation documents.