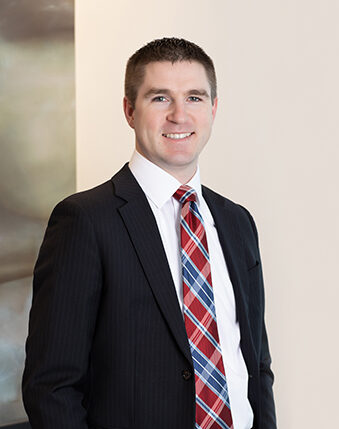 Dean M. Zimmerli
Dean Zimmerli, a partner of Gislason and Hunter, grew up on a Southern Minnesota farm. He understands and appreciates the work farmers do to maintain their business and feed and fuel the country. Much of the work he does relates to the agriculture industry. His practice includes civil litigation related to agriculture law and agribusiness, business and corporate law, real estate, environmental law and land use, finance and banking, commercial disputes and general litigation, with a focus on banking, water and drainage, and appeals.
Zimmerli's broad experience in civil litigation beyond collection and enforcement actions allows him to provide comprehensive representation to banks and other creditors through the entirety of a lending relationship with a borrower. He regularly represents banks and other creditors in bankruptcy and state courts to enforce the creditor's rights, recover collateral and maximize recovery on troubled loans.
He has developed expertise and a unique perspective in drainage and water law, by representing project proponents, concerned landowners and drainage authorities. Zimmerli represents clients throughout the drainage project process from preparing petitions, to advocating at drainage authority meetings and hearings and litigating drainage appeals. Serving as an advisor to landowners or other stakeholders with concerns over potential projects, he represents clients from all points of view on drainage projects. Beyond public drainage systems, he helps clients with various regulatory and environmental concerns related to water and agriculture, including disputes between landowners concerning water, flooding, crop loss and more.
Zimmerli is a skilled appellate attorney, practicing before courts including Minnesota Court of Appeals and Minnesota Supreme Court. He is often asked by other lawyers or clients to take over an appeal after a case has been decided by the trial court. Zimmerli enjoys distilling complex factual and legal disputes into convincing arguments. He has successfully defended judgments in his clients favor, and obtained key reversals where a lower court has misapplied the law.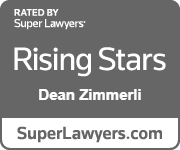 Areas of Expertise
Agriculture Law & Agribusiness
Ag Litigation

Agribusiness Formation & Transactions

Agriculture Contracts

Environmental Regulation

Planning, Zoning & Land Use

Water Rights & Wetland Mitigation
Business & Corporate Law
Business Entity Law & Formation, including LLC's, Partnerships and Corporations

Commercial Real Estate

Contracts

Creditors' Rights
Finance & Banking
Bank Litigation

Collection Actions

Commercial Lending

Loan Transactions

Loan Workouts

Reorganization & Bankruptcy
Litigation
Banking Litigation

Civil Appellate Law

Commercial Litigation

Property Disputes & Land Use

Real Estate Litigation

Regulatory Compliance & Defense
Real Estate, Environmental Law & Land Use
Drainage & Water Rights

Eminent Domain

Environmental Litigation
Experience
CRP Contract Termination Appeal

After a local FSA office terminated a client's CRP contracts and the FSA demanded tens of thousands of dollars of refunds in payments, Dean Zimmerli represented his client in an appeal to the National Appeals Division of the United States Department of Agriculture. At the Appeals Division, Dean presented evidence showing that the FSA wrongfully terminated the contract and acted arbitrary in demanding refunds far beyond the money actually received by his client. The Appeals Division agreed, reversed the termination and demand for refunds, and even awarded Dean's client a significant amount of the attorney's fees incurred in connection with the appeal.

Implementation of a Complex Bankruptcy Reorganization Plan

Following a lengthy and at times contentious bankruptcy process, the Bankruptcy Court approved a reorganization plan negotiated between the debtors and the bank. In implementing the plan, the parties disagreed as to how much money the Bank was entitled to under the terms of the Plan resulting in litigation in state court, where the district court judge initially sided with the debtors. On appeal, Dean Zimmerli and Dustan Cross provided extensive and compelling arguments concerning the correct interpretation of the plan and calculation of the funds owed to the bank, and the Court of Appeals reversed. As a result of the Court of Appeals' decision in favor the bank, the total amount recovered by the bank under that provision of the plan doubled from what was initially ordered by the district court. Farmers State Bank of Trimont v. Rabbe, No. A19-0707, 2019 WL 7287075 (Minn. Ct. App. Dec. 30, 2019)

Trespass and Property Lines

In 2016 Dean Zimmerli tried a case to a jury involving a claim that the defendants had crossed onto Dean's clients' property and cut down dozens of old-growth trees, even after defendants' had been warned about the location of the property line. This case involved a disputed version of events between the plaintiffs and the defendants, as well as competing expert testimony concerning the valuation of the damaged trees. At the conclusion of the trial, the jury agreed that the defendants had trespassed on Dean's clients' property, awarded damages for the lost trees, and vindicated Dean's Clients' property rights. Dean has been involved in other disputes concerning property lines or disputed claims to real property, obtaining successful resolutions for the client.

Disputed Claims to Collateral

In 2017, Dean Zimmerli represented a bank with a blanket security interest in all the borrower's equipment other personal property. After the borrower's business failed, the client realized many pieces of equipment has been hidden and given to a family member of the borrower. Dean was successful in obtaining a temporary injunction from the court against the family member prohibiting the family member from transferring or selling the collateral, and eventually the collateral was all reclaimed by the bank. Prior to a jury trial on the outstanding issues in the case, legal research by Dean concerning security interests and ownership questions led to a favorable settlement for the bank. Dean has represented banks and other lenders in numerous cases involving foreclosure, security interests, bankruptcies, priority disputes, and loan defaults.

Environmental and Permitting Litigation

Dean Zimmerli has been involved in several appeals to the Minnesota Court of Appeals concerning agricultural producers and environmental law and permitting issues. For example, Dean researched complex areas of water regulation under the Federal Clean Water Act and assisted in briefing questions about the Minnesota Pollution Control Agency's ability to regulate farming and irrigation practices as part of a stream improvement project. Dean Zimmerli has also defended a new swine facility that was approved by the County board but opposed by a vocal minority of nearby landowners in a case before the Minnesota Court of Appeals. Dean has assisted farmers in responding to administrative orders from the DNR and other governmental entities.

Public Drainage Litigation

Following the completion of a drainage improvement project, the drainage authority reallocated the costs of the project in a manner that added significant additional expense for his client and violated a prior agreement between his client and the drainage authority. Dean Zimmerli appealed the decision to the district court and immediately moved for summary judgment. After considering the legal arguments, the district court reversed the drainage authority's allocation of costs, saving his client more than $100,000. Dean Zimmerli then negotiated a resolution of potential appeals in his clients' favor.

Private Drainage Dispute Jury Trial

In 2022, Dean Zimmerli represented a landowner in Kandiyohi County whose agricultural drainage was wrongfully blocked by a downstream neighbor on the shared private ditch. When no negotiated resolution could be reached, he presented his client's case to a jury, demonstrating that the client's crop losses were caused by the neighbor's obstruction of the ditch and presenting analysis on the amount of the loss. The jury awarded significant damages in his client's favor, and the judge issued an injunction ordering that the obstruction to the ditch be removed. Dean Zimmerli was therefore able to ensure the past crop losses were paid for, and that the neighbor would no longer be able to cause future losses.