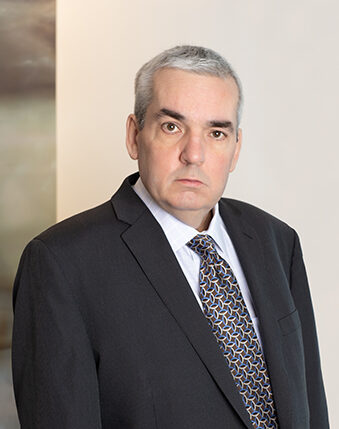 Dustan J. Cross
Since he began practicing law in 1994, Dustan has become both an experienced trial lawyer as well as a trusted advisor for his individual, financial and agribusiness clients in Minnesota, Iowa and throughout the Midwest. Graduating with highest honors from the University of Iowa College of Law, and serving as the Senior Articles Editor for the Iowa Law Review, Dustan began his career with Gislason & Hunter LLP, and has worked there ever since. Dustan was also Gislason & Hunter's Managing Partner from 2008-2016.
Dustan is an AV-Rated lawyer by Martindale Hubbell, and is a Certified Civil Trial Specialist by the Minnesota State Bar Association. He has tried over 30 jury cases and has handled matters in Minnesota, Wisconsin, South Dakota, North Dakota and Iowa.
In addition to his trial experience, Dustan also has a long history of representing numerous financial, corporate institutions and agribusiness in various contractual, credit and regulatory matters.
As part of his commitment to his clients' needs to appreciate and understand ongoing developments in the law, Dustan is also a frequent presenter and publisher of materials directed to educating his clients and others about all legal matters of interest to them.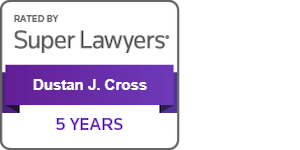 Areas of Expertise
Litigation
Commercial Litigation

Ownership Disputes & Dissolutions
Experience
Implementation of a Complex Bankruptcy Reorganization Plan

Following a lengthy and at times contentious bankruptcy process, the Bankruptcy Court approved a reorganization plan negotiated between the debtors and the bank. In implementing the plan, the parties disagreed as to how much money the Bank was entitled to under the terms of the Plan resulting in litigation in state court, where the district court judge initially sided with the debtors. On appeal, Dean Zimmerli and Dustan Cross provided extensive and compelling arguments concerning the correct interpretation of the plan and calculation of the funds owed to the bank, and the Court of Appeals reversed. As a result of the Court of Appeals' decision in favor the bank, the total amount recovered by the bank under that provision of the plan doubled from what was initially ordered by the district court. Farmers State Bank of Trimont v. Rabbe, No. A19-0707, 2019 WL 7287075 (Minn. Ct. App. Dec. 30, 2019)

Successful Defense Jury Verdict

Dustan Cross obtained a successful defense jury verdict on behalf of a swine integrator following a two-week trial alleging nuisance, negligence, and trespass.

Successful Jury Verdict

Dustan Cross obtained a successful jury verdict for a Plaintiff business alleging lost profits arising from the breach of a non-solicitation provision in a joint venture contract, in which the jury awarded Plaintiff every dollar of damages requested.

$2.6 Million Awarded in Damages

Dustan Cross obtained a court award of $2.6 Million in damages following a 5-day bench trial for breach of fiduciary duty and breach of trust by one member of a closely held business.

Construction Arbitration

Dustan Cross obtained an arbitration award in a two-week construction arbitration in which the award from the panel was $2.0 Million less than the Client's final offer and $5.0 Million less than the claimant's final demand.